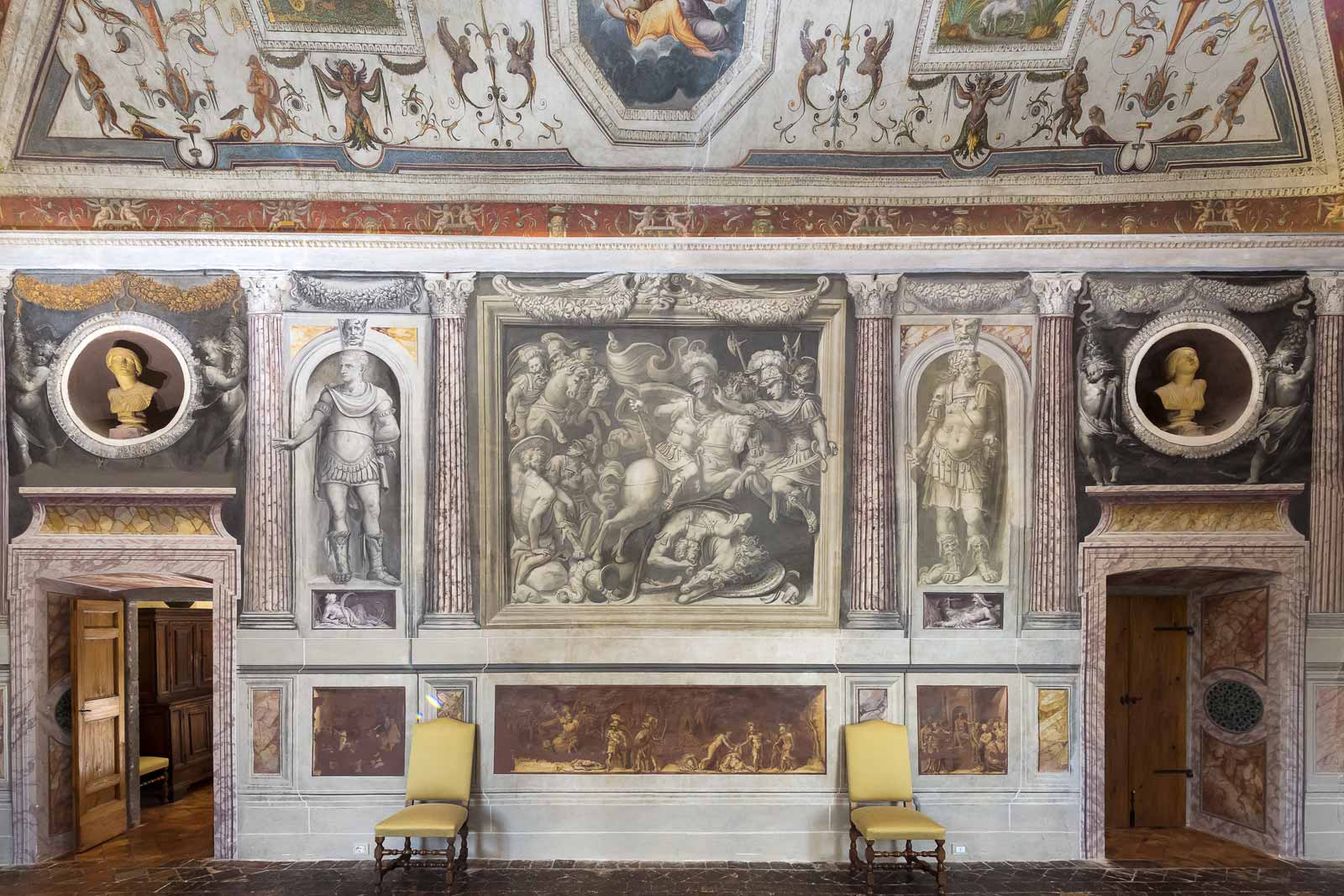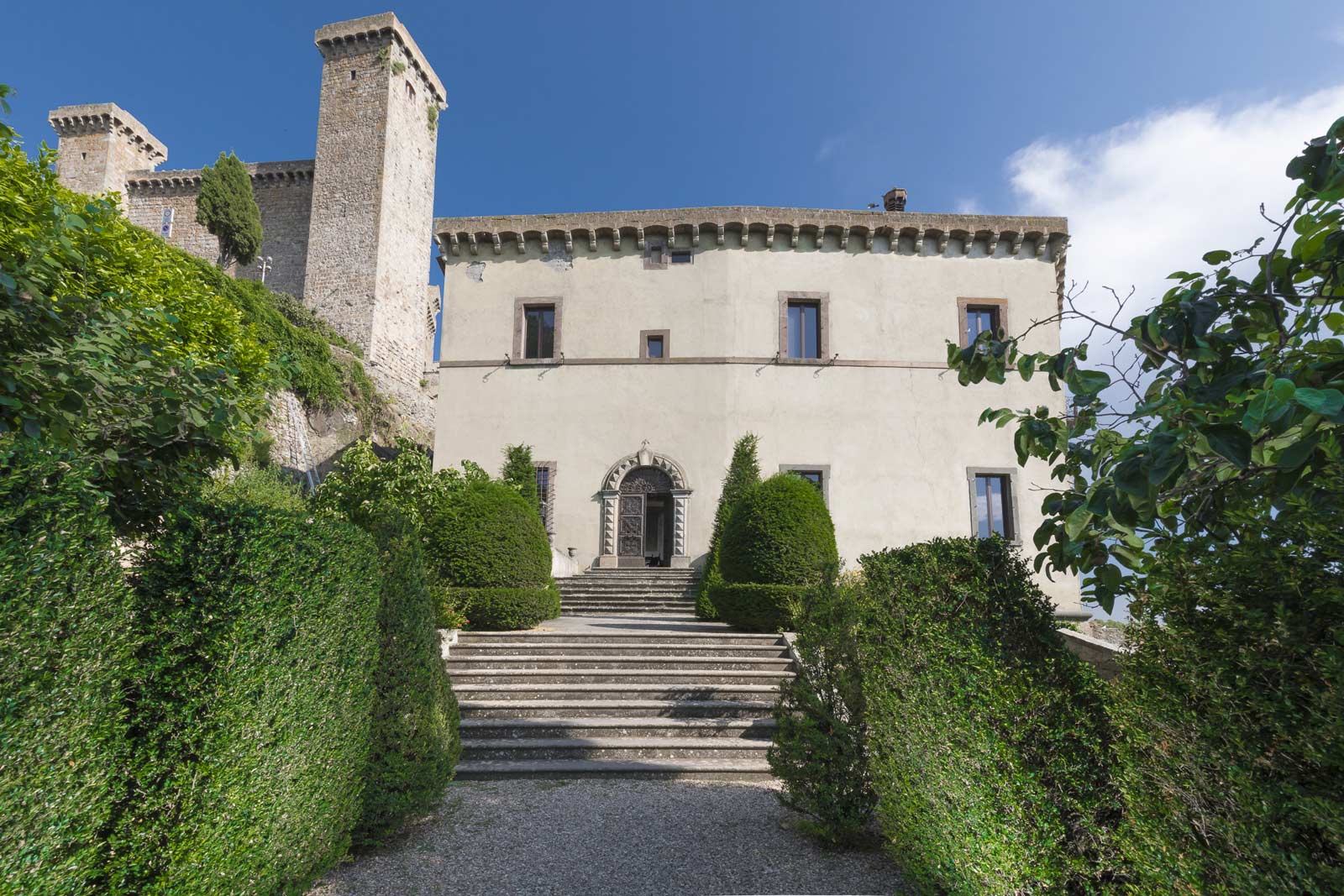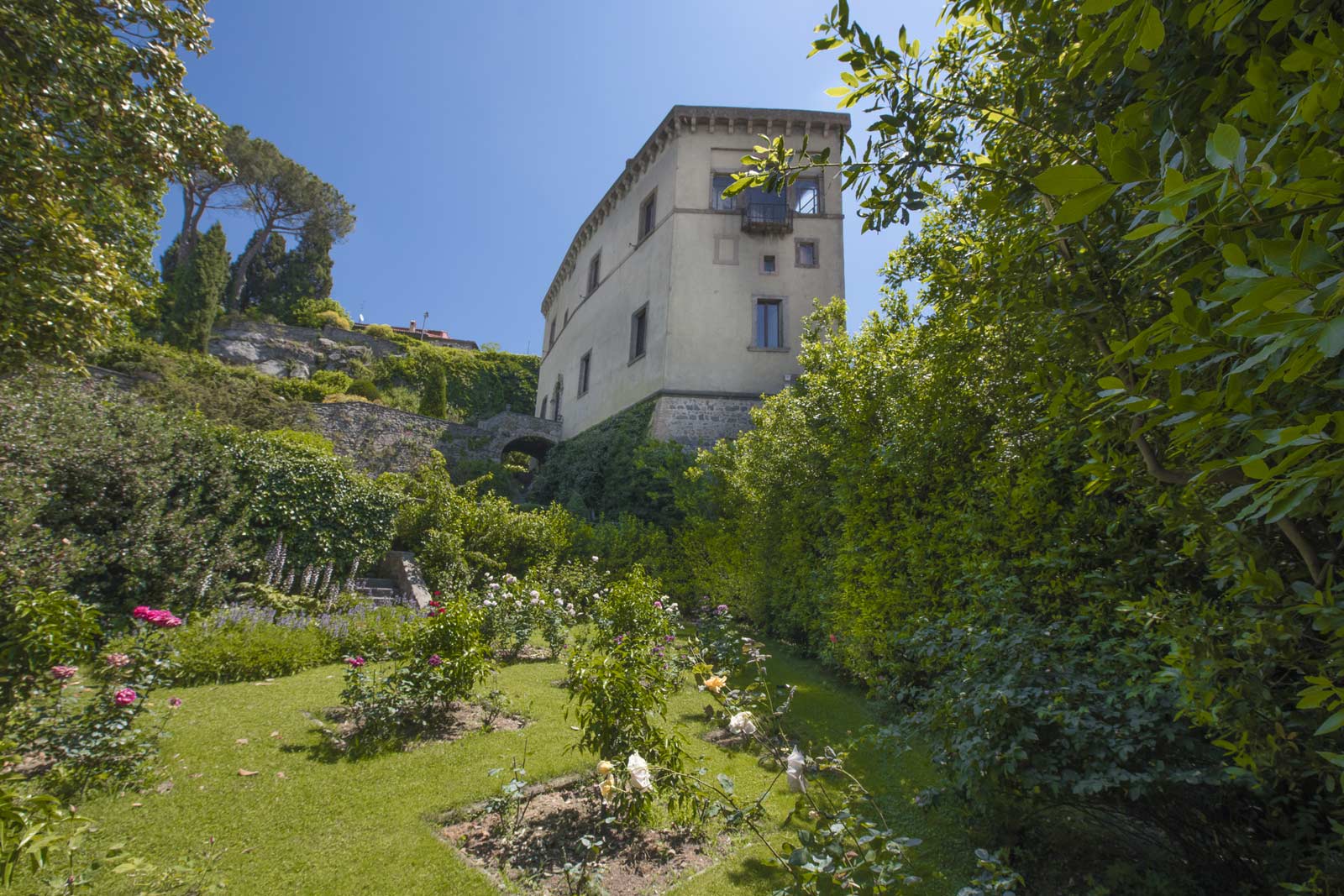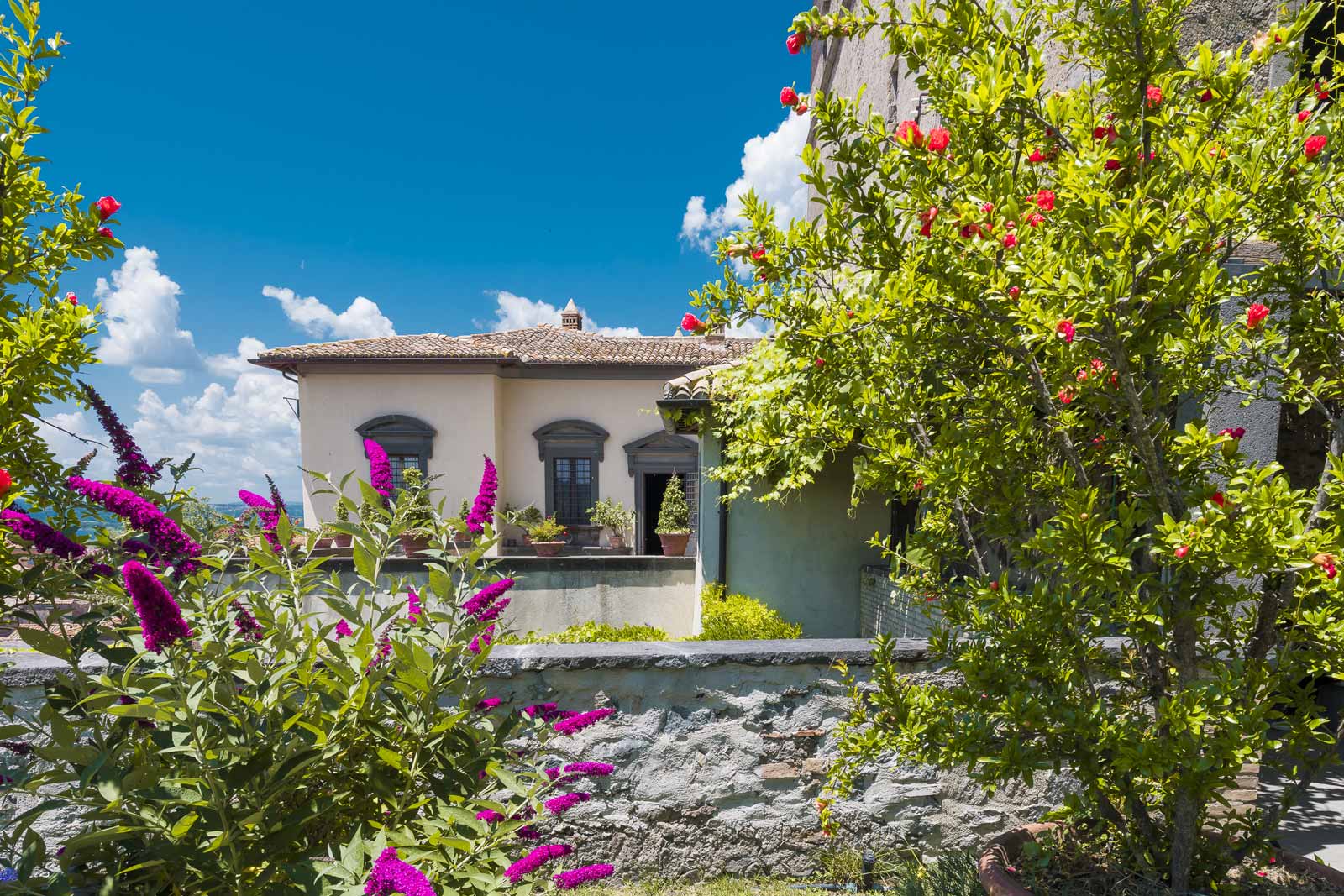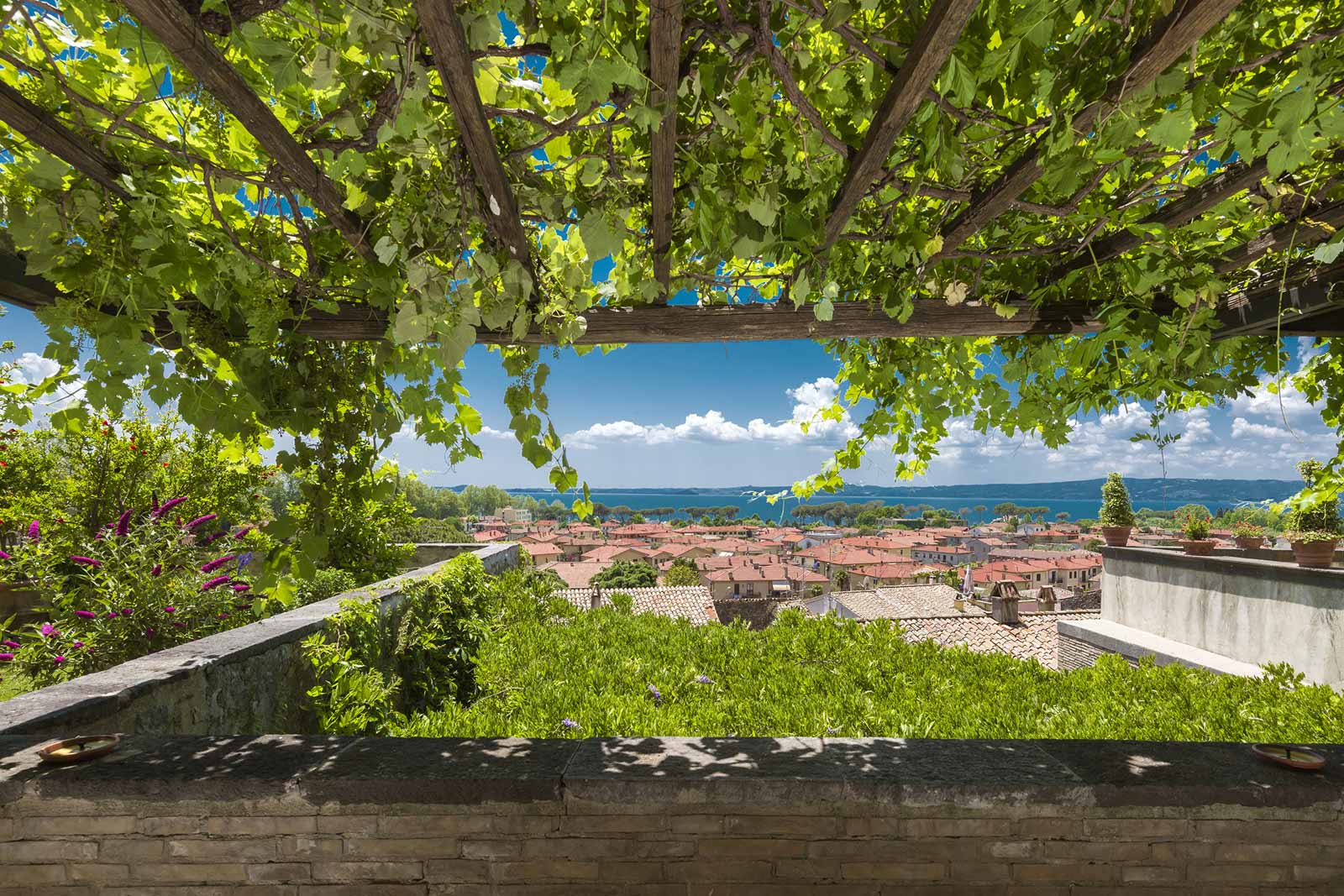 Palazzo del Drago
Bolsena
since 1530
Five hundreds years of history
The History Palazzo del Drago (originally palazzo Crispo) was built over a period of approximately 20 years, from 1530 to 1550, by wish of cardinal Tiberio Crispo (1498 -1566), governor of Bolsena and a close friend of the Farnese family and Pope Paul III (Alessandro Farnese). Power and connections made it possible for Tiberio Crispo to make use of the best artists and architects of the time for the construction of his home. Simone Mosca and Raffaello da Montelupo worked on the architecture, while Prospero Fontana decorated the ceilings with frescoes representing the story of Alexander the Great, the myth of Love and Psyche, grotesques, and the history of the creation of Rome.
The same Prospero Fontana also decorated the interiors of Castel Sant'Angelo in Rome.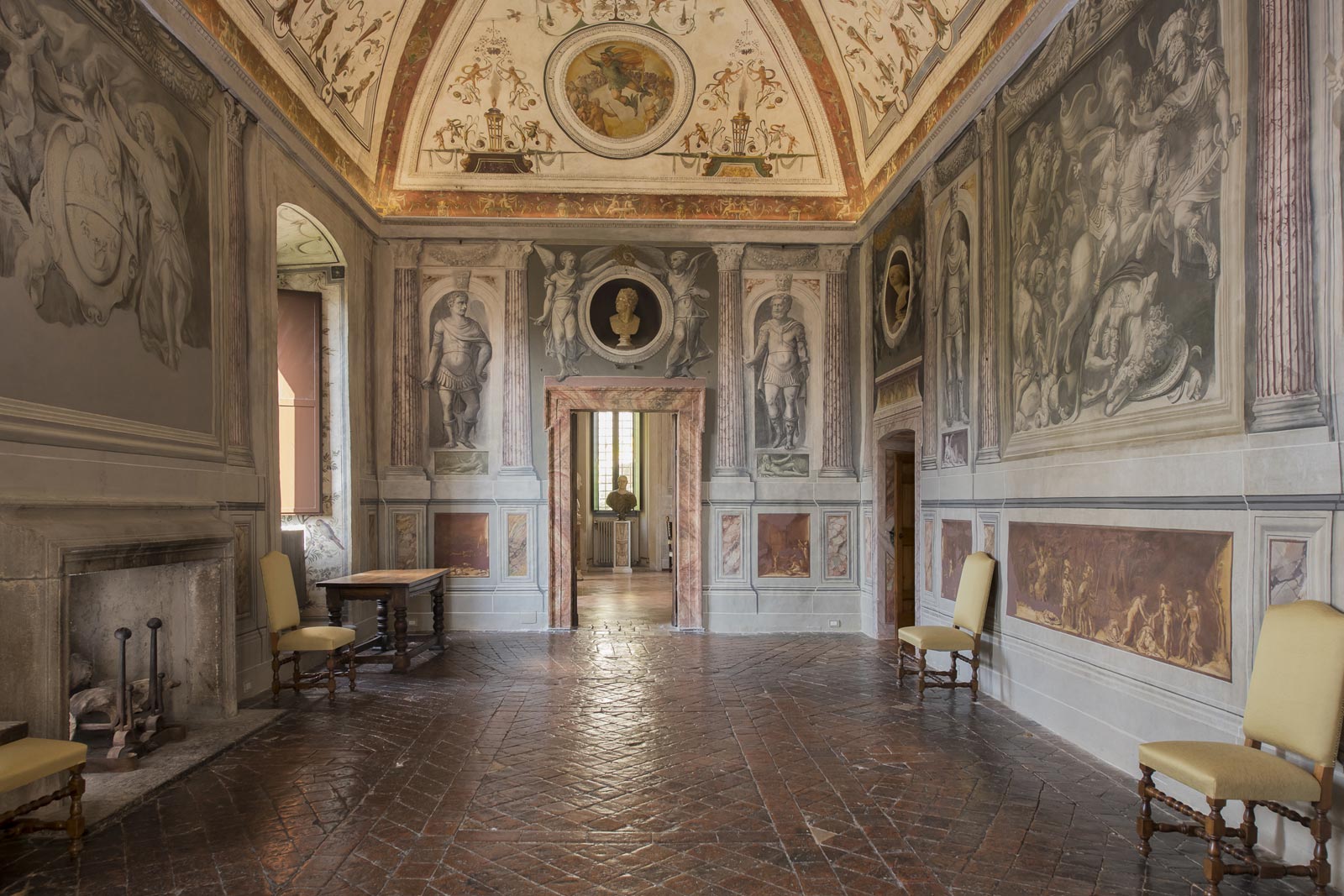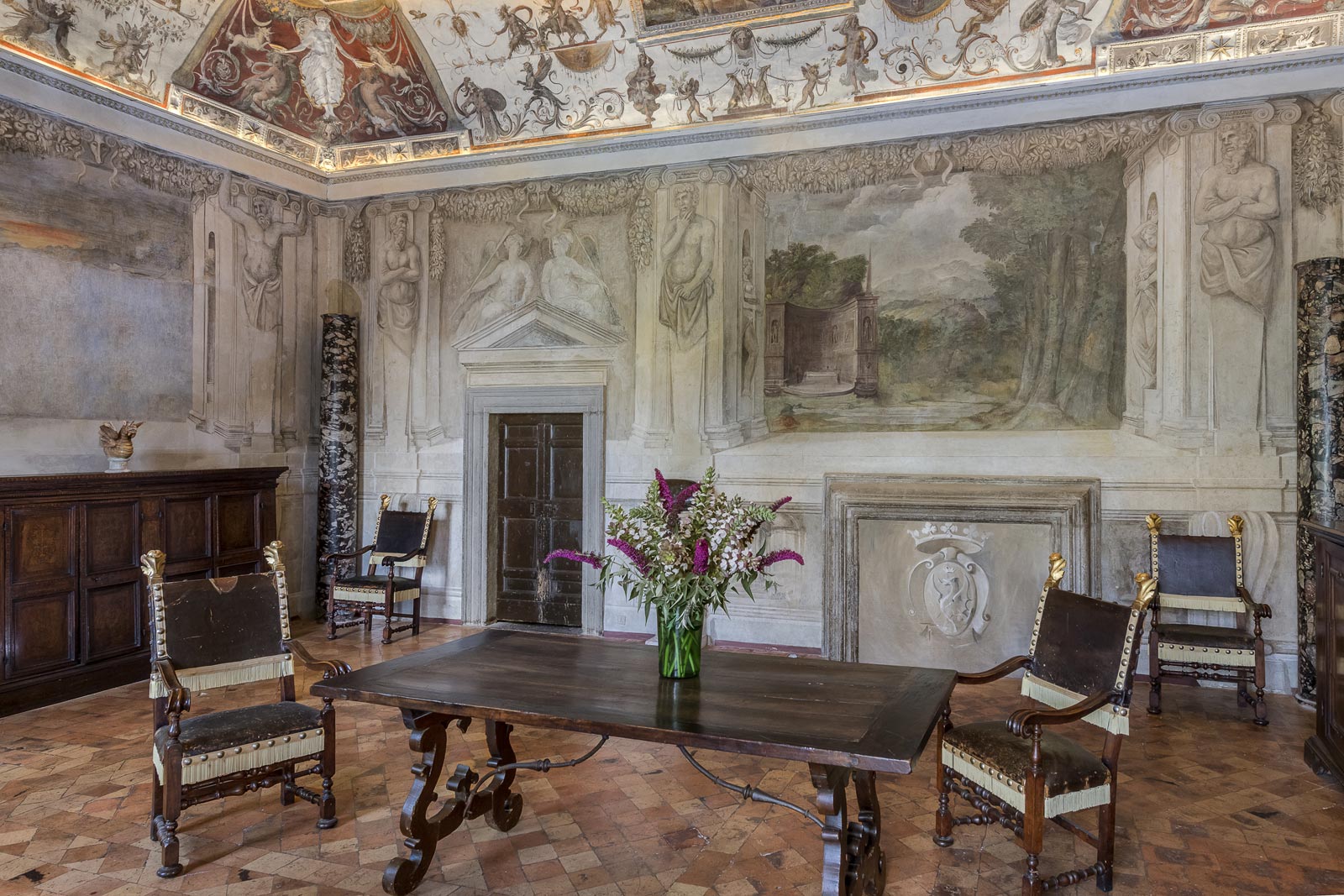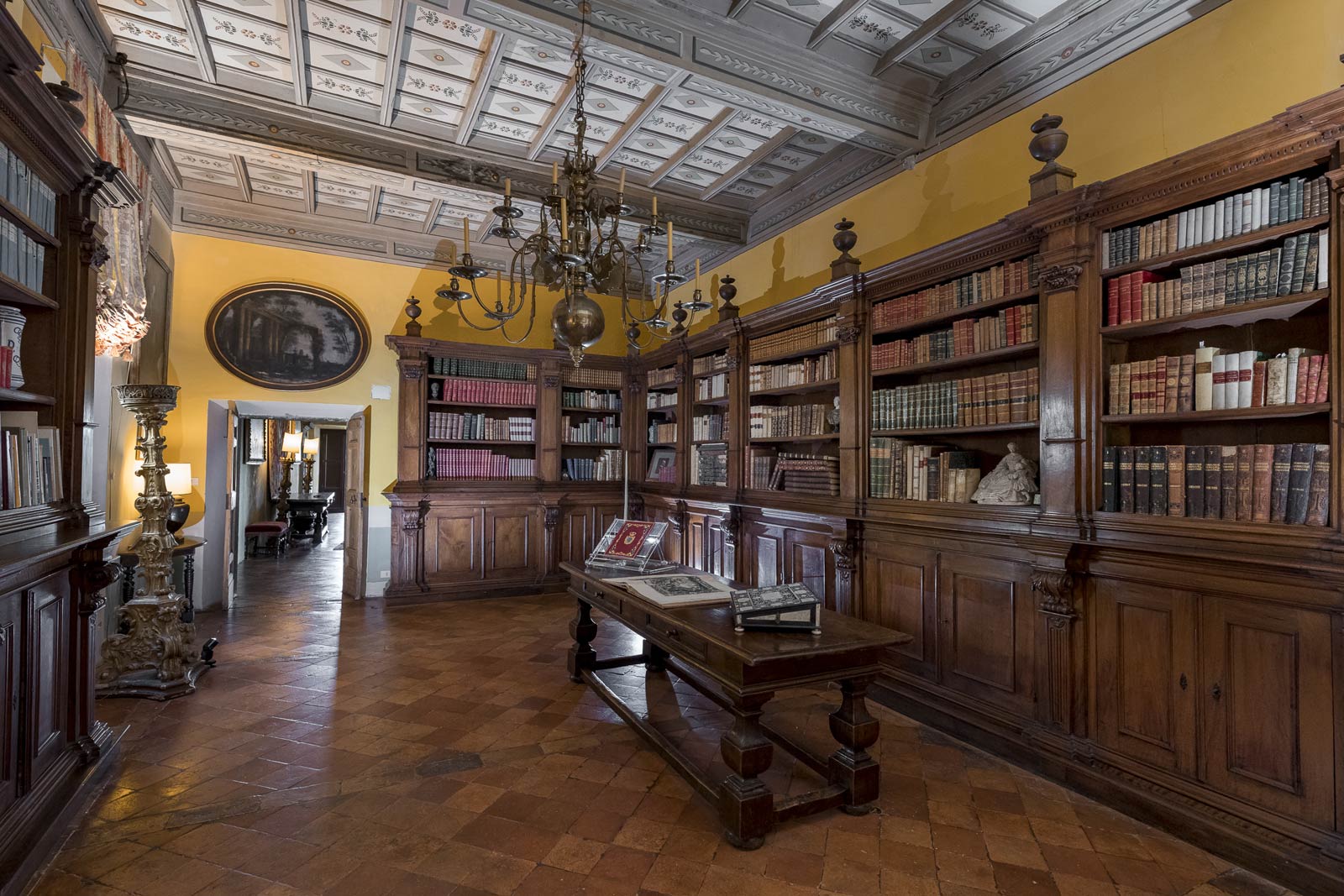 Inside the palace we find five frescoed rooms, the tapestry room, a gallery, great halls, and a suspended terrace with a view of Lake Bolsena.
The two large halls, which are open to the public, were part of the private apartments of cardinal Crispo and are richly decorated with frescoes by Prospero Fontana.
The first depicts the life of Alexander the great, and the second the myth of Love and Psyche.
The palace has an unusual articulated structure that unfolds along the length of the town of Bolsena, with an imposing facade that dominates the northeast entrance to the town.
It has a garden which has four levels. On the fourth level has an Italian-style garden. It is easily reachable from highway A1 direction Florence, exit Orvieto, Bolsena.
Palazzo Del Drago is located in Bolsena in Via Francesco Cozza, 2